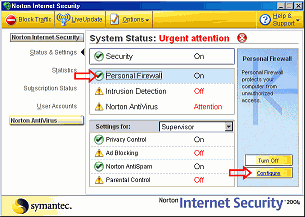 Open Norton Internet Security. Click on Personal Firewall, then click the Configure button.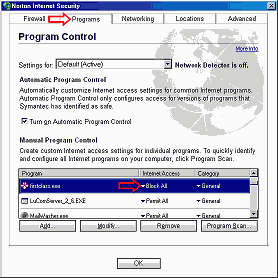 Click on the Programs tab. Look for firstclass.exe in the Program list. Under Internet Access, click on the "Block All" and choose "Permit All" from the pop-up menu. Then click OK and close Norton Internet Security.
If you can't find firstclass.exe on the Program list, click the Add... button and find it in your First Class folder (C:\First Class if you accepted the default folder). It will have the flower icon.